Throughout the year, the Domaine and CIS teams offer workshops, exhibitions, courses and other activities on the themes of nature, the arts and well-being.
Practical information
Registration : reservation@domaine-ndr.ch / +41 26 409 75 00
Payment: on site, the same day. Possibility to pay in cash or by card (Maestro, Postcard, Visa, Mastercard).
Our program may be subjected to change. In the event of cancellation due to insufficient registration, participants will be notified one week in advance.
To be  kept up to date on our program's news follow our Facebook  page or subscribe to our newsletter.
---
AVRIL
Du 29 avril au 18 août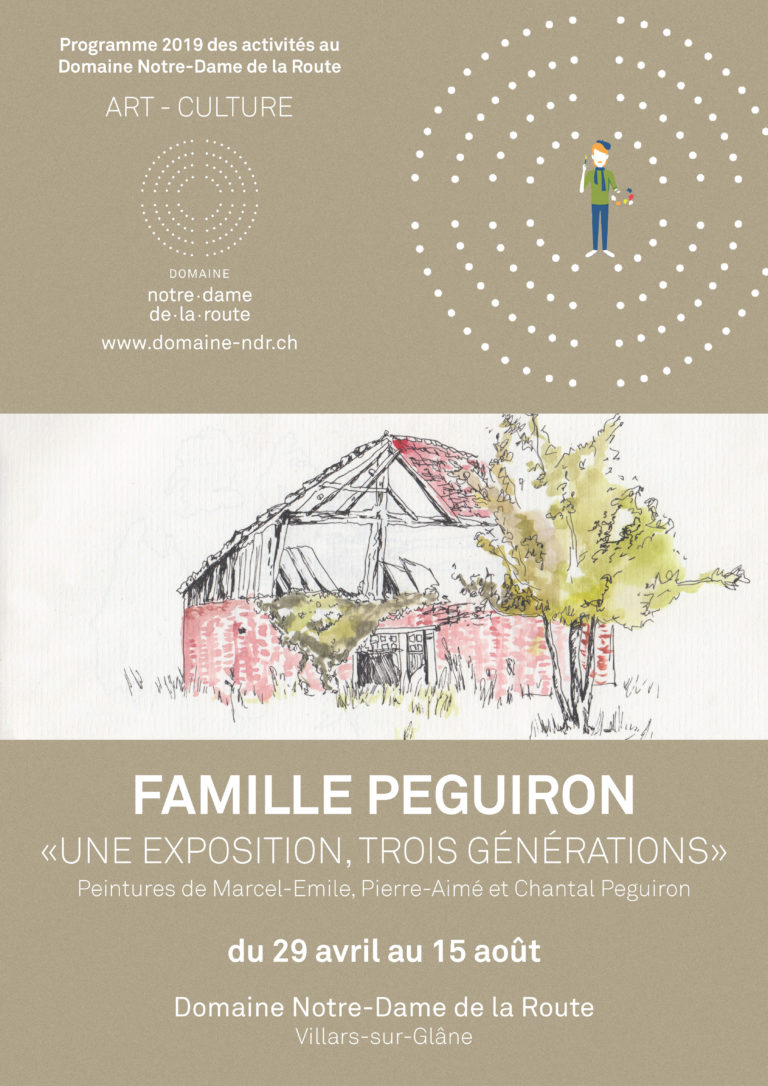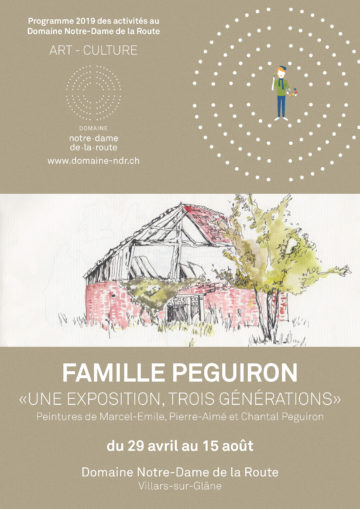 3G peg
Marcel-Emile Peguiron, Pierre-Aimé Peguiron et Chantal Péguiron
Exposition de peinture
Vernissage : Vendredi 3 mai à 17h30
Plus d'informations – téléchargez la brochure
---
JUIN-JUILLET
Du samedi 8 juin au samedi 27 juillet
Hatha Yoga en plein air
ALTO Espace santé – Laurence Curty
Horaires : 9h – 10h15
Tarifs :
Module complet : 180.-
À la séance : 25.-
Abonné(e)s ALTO : -10%
Inscription à alto@cisf.ch
Plus d'informations sur ALTO Espace santé
---
SEPTEMBRE
du 2 septembre au 20 décembre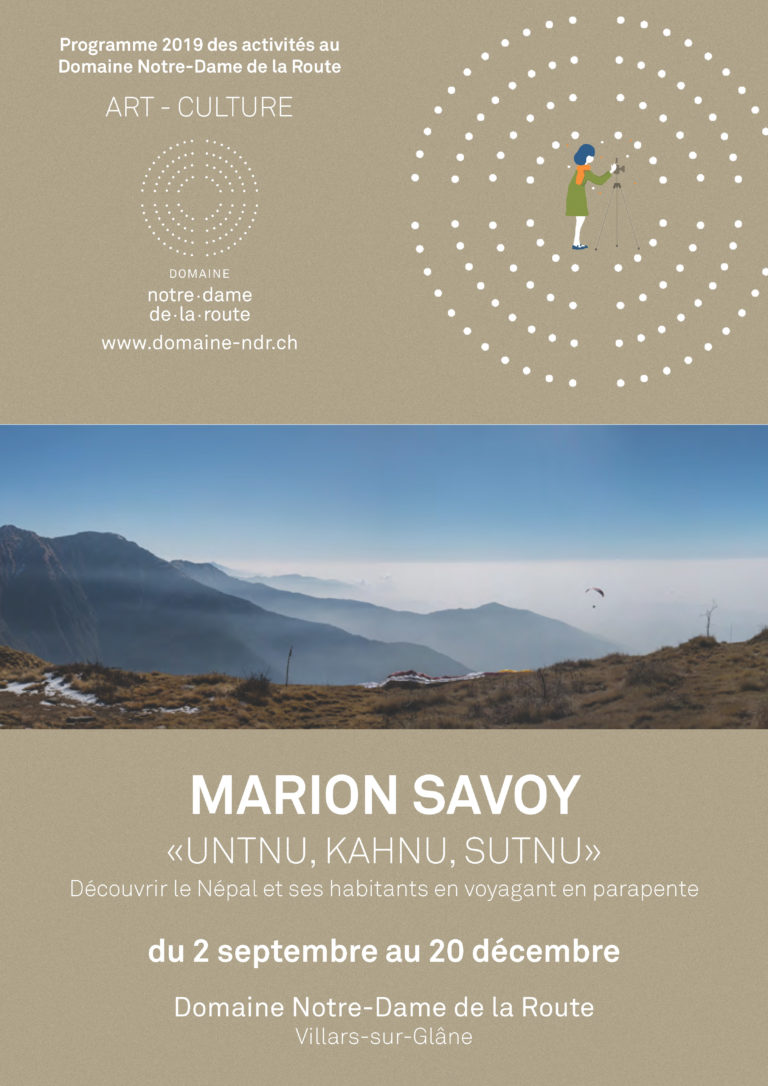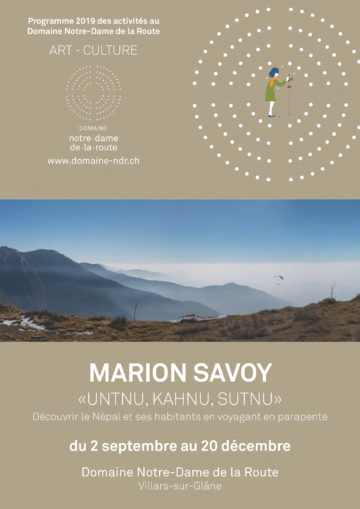 "Untnu, kahnu, sutnu" (exposition photo)
Marion Savoy
Plus d'informations – téléchargez la brochure
Samedi 28 septembre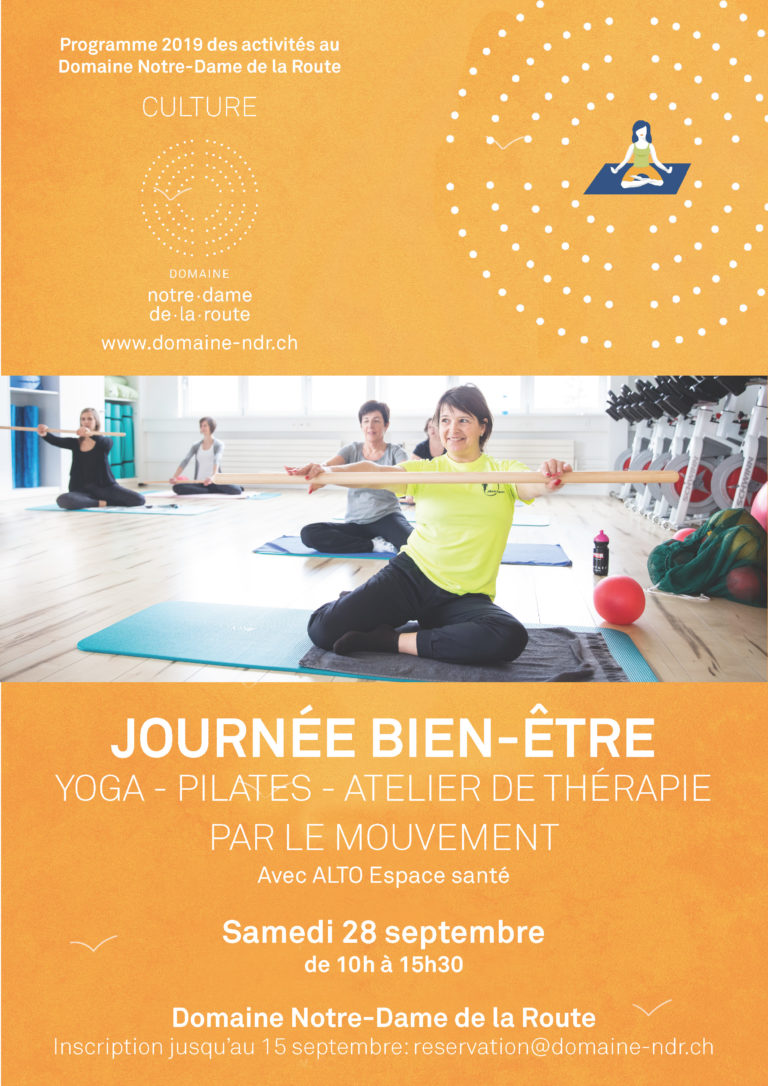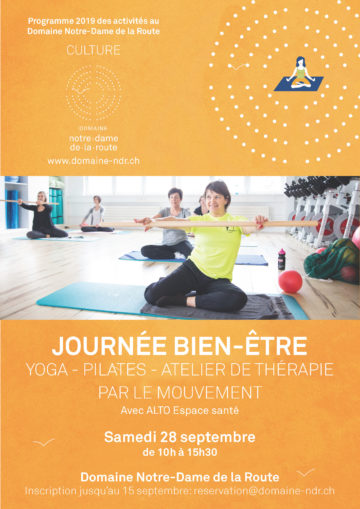 Journée bien-être avec ALTO
Annick Berset – Laurence Curty – Vanessa Vadillo
Horaires : 10h – 15h30
Tarifs : 100 CHF (étudiant / AVS / AI / Chômeurs), 126 CHF (CIS), 140 CHF plein tarif
Inscription jusqu'au 15 septembre à reservation@domaine-ndr.ch
Plus d'informations – téléchargez la brochure
---
OCTOBRE
Samedi 5 octobre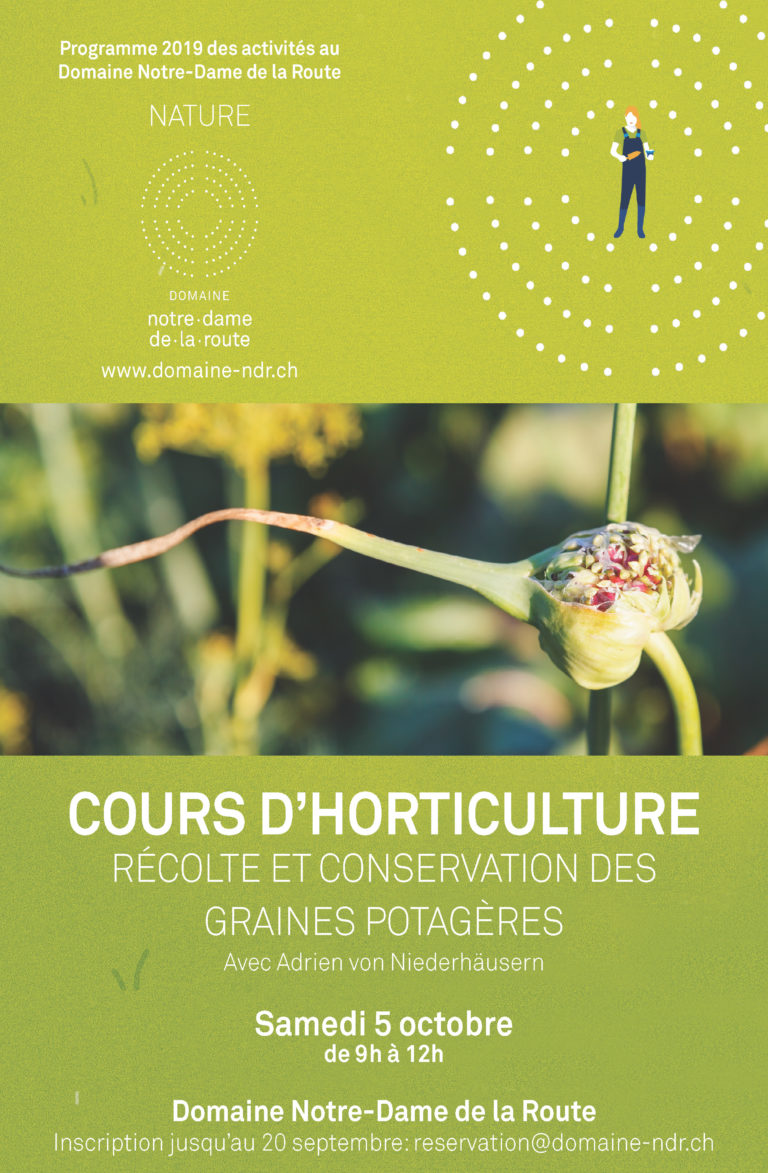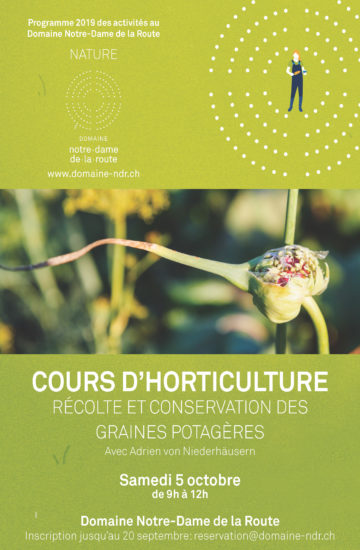 Récolte et conservation des graines potagères
Adrien von Niederhäusern
Horaires : 9h – 12h
Tarif : 60 CHF, pause café incluse
Inscription jusqu'au 20 septembre à reservation@domaine-ndr.ch
Plus d'informations – téléchargez la brochure
---
NOVEMBRE
Samedi 16 novembre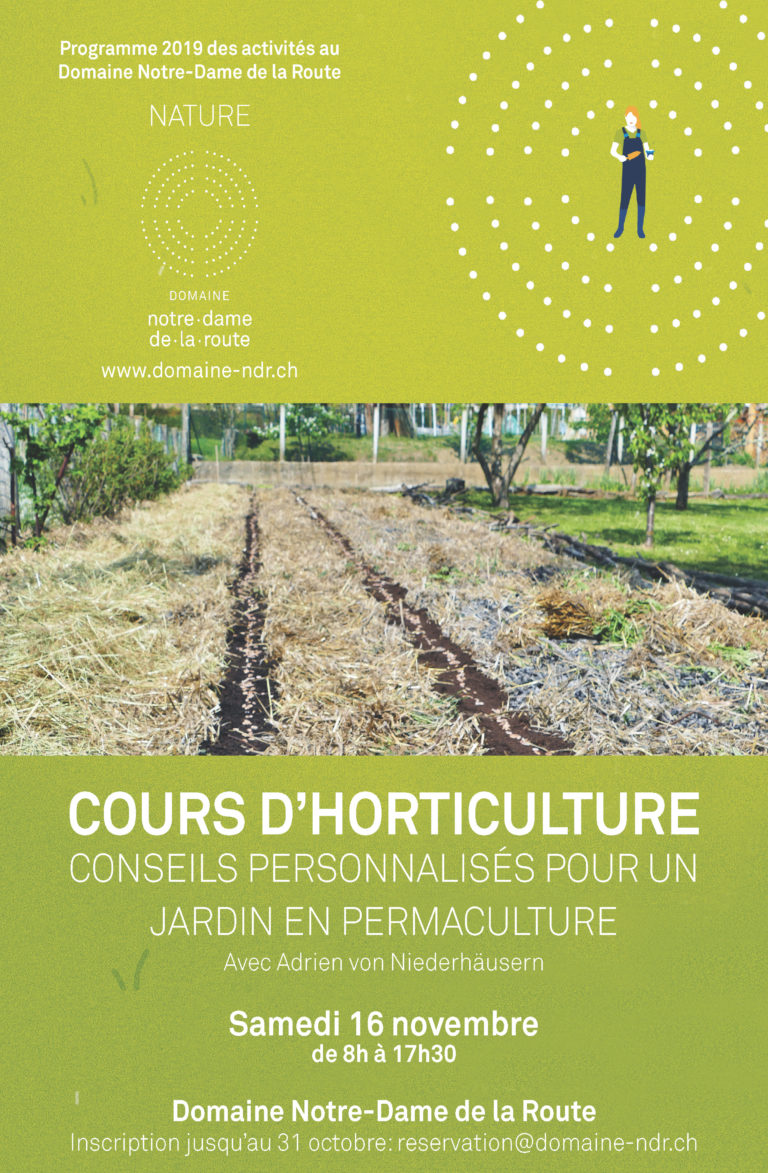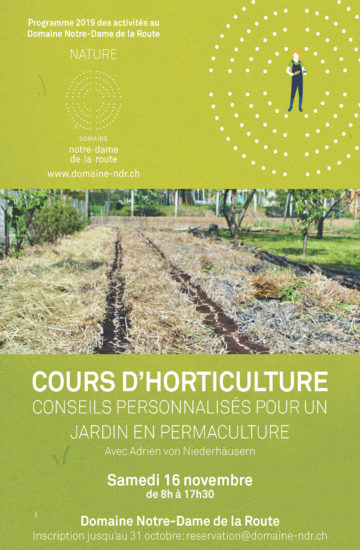 Conseils personnalisés pour la mise en place d'un jardin en permaculture
Adrien von Niederhäusern
Horaires : 8h – 17h30
Tarif : 100CHF, pauses café et repas de midi inclus
Inscription jusqu'au 31 octobre à reservation@domaine-ndr.ch
Plus d'informations – téléchargez la brochure
---