"One drop of water is enough to create a world."
Gaston Bachelard
According to the principles of Feng-shui, Water element brings calm and serenity.
The blue colour gives a feeling of fullness.
Deep well-being + Repairing sleep = vitality for the day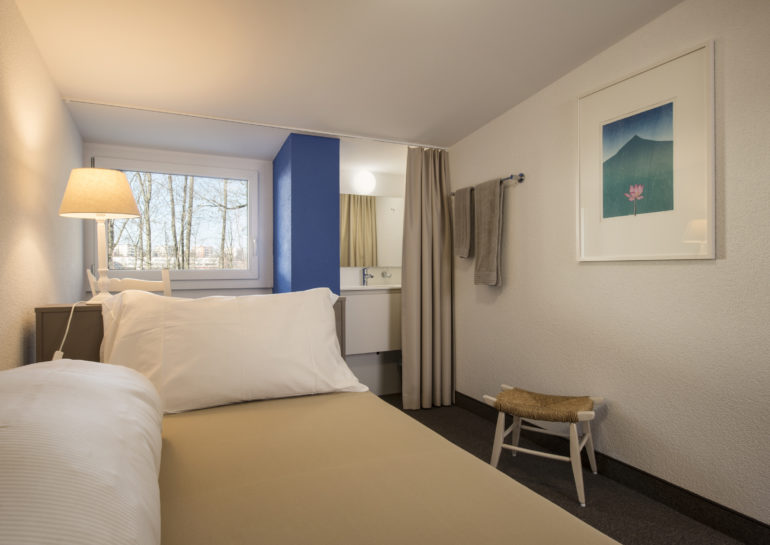 Our vitalised and energized spaces will impact you in a soft and harmonious way!
Our furniture has been manufactured with care and kindness to measure and in harmony with the Domaine's environment. The artists of our "wood" workshop have put all their knowledge and their heart into the redesign of some furniture. Our vision and intention in the design of our rooms has simply focused on the essentials. Calm and relaxation are felt.
We have chosen to offer you the privilege of a stay in simplicity and without television in order to make you receptive to the benefits or the energies that surround you.
The first meal of the day is also important to get off to a good start after a restorative night.Enjoy our "vitality" breakfast served at:
Restaurant le Partage.
Let yourself be lulled by the benefits of our Tradition Pilgrem Water room!
Need to find serenity again? Free your mind by walking through the Labyrinth of the Domaine.
Also discover our Tradition Pilgrim Wood and Earth element rooms.